Louisville Web Nerds is a growing small business and aims to earn the trust of every company we work with.
We serve clients in many ways, from one-time projects to monthly maintenance and support, to SEO services, digital marketing strategy, and more. We're veterans in the industry and have been building websites on WordPress, and many other platforms, since the early 2000s.
Here are some Louisville Web Nerds statistics, as of Summer 2023. We'll aim to update these a couple of times each year.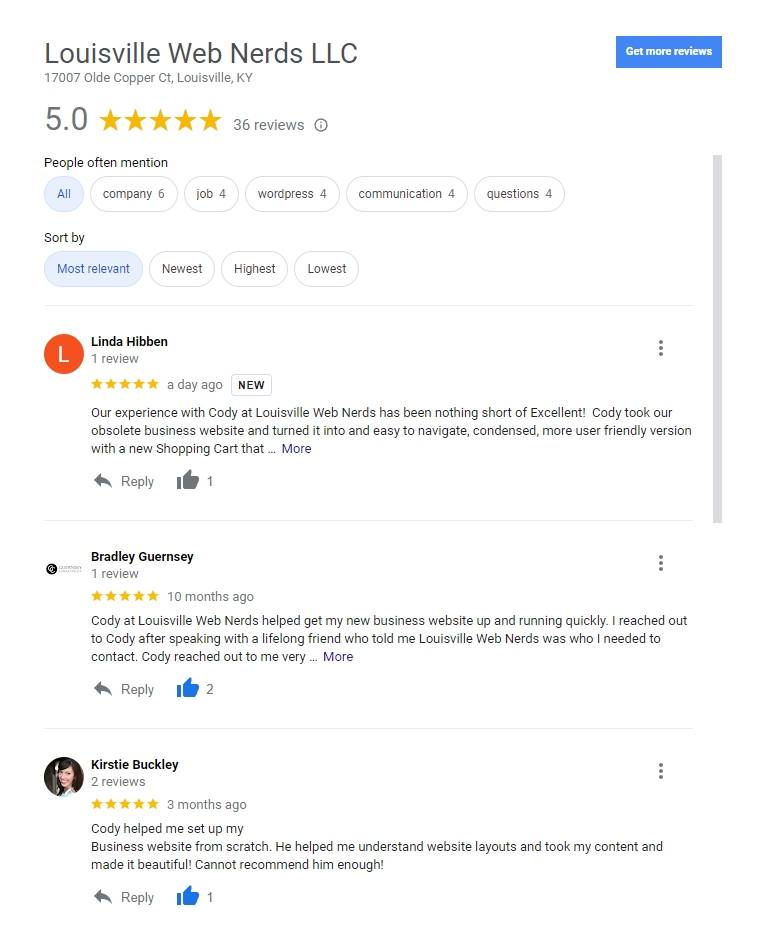 Send us a Message